Municipal Consulting
During my PhD, I was awarded an NSF INTERN opportunity to work with the City of Houston Office of Recovery & Sustainability as a flood specialist. Our team engaged with various public and private entities to integrate holistic climate solutions toward a resilient future. We initiated several transformative projects alongside local, state, and federal agencies to secure grant funding for community infrastructure improvements and social equity. Several notable outcomes from this team included the Climate Action Plan, Incentives for Green Development, and Resilient Houston Initiative. I integrated concepts from each of these frameworks into my trans-disciplinary dissertation research while partnering with global resilience leaders to better understand participatory planning and decision-making behavior.
As a consulting engineer, I also worked in the City of Houston Public Works Stormwater Department to manage regional stormwater projects. I supervised local drainage solutions from the local to the regional scale, spanning project conceptualization, modeling, design, and construction. I collaborated with over 30 engineering companies in the greater Houston area to plan drainage solutions that resolved community needs.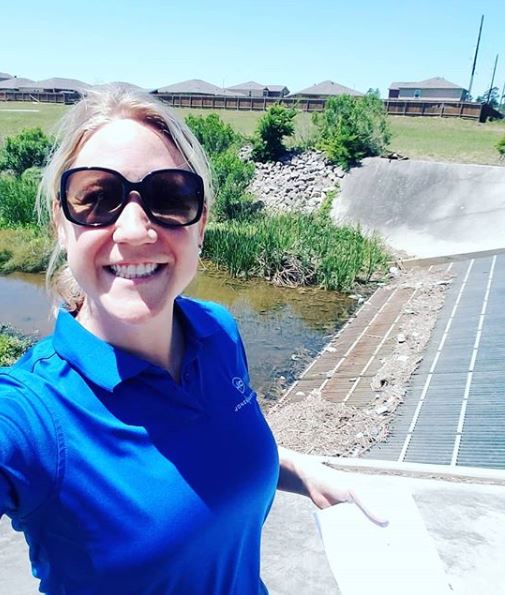 Civil Engineering
I have 7+ years' experience working as a civil engineering consultant at AECOM and Jones|Carter with an emphasis on community infrastructure and hydrology. Technical experience includes Geospatial Analysis (coding, web-mapping, data management, spatial processing), Civil Engineering (3D geomorphological channel design, construction plan-sets, design specifications), Project Management (cost estimates, field surveying, construction management), and various 1D/2D Hydrologic Models.
A sampling of professional design experience includes:
FEMA Mitigation Grants & Map Revisions
Bridge Hydraulic Modeling and Highway Design
Large-scale Detention Ponds
Earthen Bank Stabilization
Channel Rehabilitation
Reservoir Modeling
Water Treatment Plants
Street Reconstruction
Land Development
Green Infrastructure & Parks
LEED Stormwater Design
Master Stormwater Drainage Plans
Construction Management
Sampling of Projects